Randeepa Agrarian (Private) Limited.
Randeepa Agrarian Private Limited was incorporated on 10th May 2013 under the section No. 07 of the company's act of 2007 bearing the registration number PV92474 under the registered address of "Chandima", Sirisangabo Place, 25th Mile Post, Polonnaruwa and started its business on 01st July 2013 as an Agricultural product assembling, distributing and marketing company with the contribution of twenty-five employees.
At present, the company is doing the business of imports, manufacturing, and marketing and selling the agricultural machinery and electric scooters. The company has shown tremendous success and steady growth due to the sheer dedication of the founder.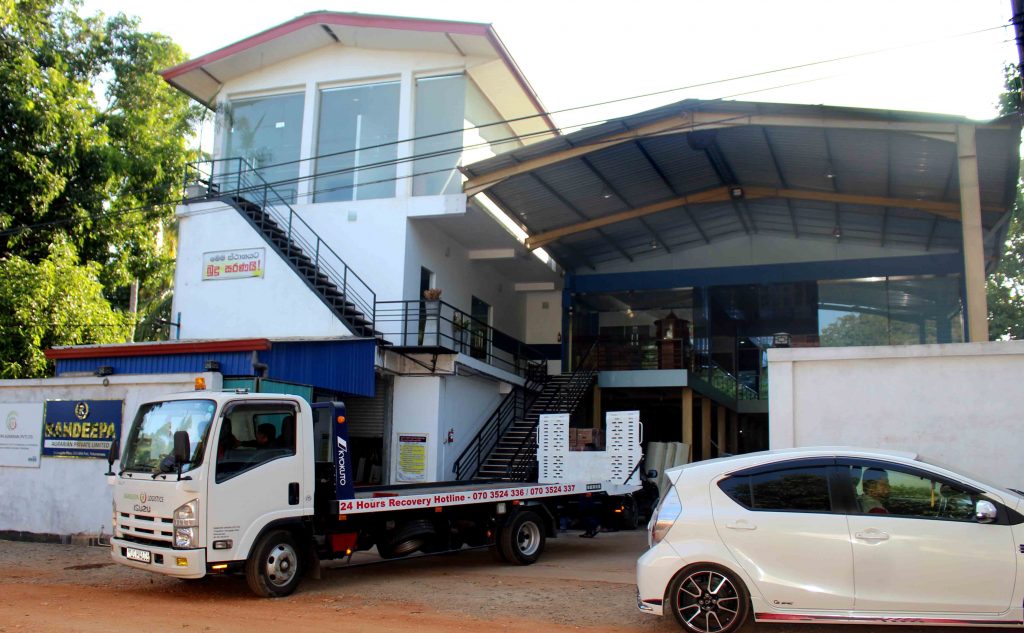 Mr. Dimuthu Chandike, Chairperson and Managing Director of the group has vast experience in marketing products and services especially for rural agriculture. He has gathered experience over two and half decades in many different sectors from marketing of agricultural machinery and equipment to assisting in facilitating his customers to raise financing for the purchase of agriculture equipment though partnering with well-established financial institutions. Mr. Chandike holds a Master's Degree in Business Management at University of Honolulu. The company has been able to record a rapid growth during last 9 years in the industry of agricultural machinery in Sri Lanka mainly due to his visionary leadership. He is also an associate member of Professional's Associations of United Kingdom (AUKAP-UK) since 2014.
Mrs. Samanthi Chandrika, directress of the group manages the Finance and Human Resources sectors. She is currently an undergraduate of Indian Institute of Management and Technology for Finance management. Through her humanitarian management approach, the company was able to obtain certification from the Great Place to Work International.
Mr. Shamal Sandeep. Graduate   in BSc in computer science at Sri Lanka Institute of Information Technology (SLIIT) and employed at London Stock Exchange Group. Consulting to Randeepa on information technology since 2016 to develop a management platform that provides facilities for inventory, customer relations, sales and inquiry management and credit recovery. In 2017 he integrated the company intranet with an android application for remote staff to report their day-to-day activities making Randeepa the first Sri Lankan marketing company to implement an android application to manage the field operations.  Currently consulter of Randeepa and Agrivest Private Limited which managed through a fully automated real-time financial software developed by himself. This also provides a mobile answer that saves financial security both the company and the customer.